At Leola Construction in Gibsonton, FL, we provide a range of residential construction services for clients in Orlando, Ocala, Fort Myers, Tampa, and their surrounding areas. No matter the size or complexity of your construction project, Leola Construction is committed to delivering exceptional results. Trust us to deliver top-notch quality and exceptional craftsmanship for all your construction project needs. Contact us today for reliable and efficient construction solutions.
Our Construction Services
No matter the size or complexity of your construction project, Leola Construction is committed to delivering exceptional results. Our expertise extends to three key areas in construction:
Slab Masonry: As experts in concrete slab construction, our skilled team excels in creating durable and aesthetically pleasing slab foundations. Using high-quality materials and meticulous craftsmanship, we ensure that a building's foundation is solid and built to withstand the test of time.

Block Masonry: If you're in need of a block masonry contractor, look no further than Leola Construction. Our team is well-versed in all aspects of block masonry. From building walls and retaining structures to creating stunning architectural features, we bring craftsmanship and attention to detail to every project. We use high-quality materials and modern techniques to ensure the strength, durability, and aesthetic appeal of our block masonry work.

Framing: Leola Construction is a trusted frame construction contractor. Our team is skilled in Florida residential shell construction projects. We take pride in our ability to create sturdy and reliable structural frameworks that form the basis for your construction project. Whether you need framing for a new construction or renovation project, our team will deliver precision, attention to detail, and exceptional craftsmanship.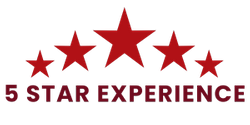 There are many facets that go into building any structure from the ground up. Leola Construction understands the importance of these details to ensure a high quality product.

PLANNING
During this stage, we make sure we understand the construction documents and identify any areas that may be potential challenges. We use this time to ensure we are on the same page as our customer.

COMMUNICATION
It is imperative to set the right expectations from the beginning. Every construction project has a budget and a schedule. Making sure that all parties involved are in agreement is essential in our relationship with the customer. As a shell contractor, we have to be able to communicate effectively with engineers, architects, owners, and most importantly our customer. This is where Leola Construction brings an incredible amount of value to our customers.

REACTION
The construction industry is a fast-paced, ever-changing environment. There will always be challenges such as: Florida weather, material issues, and time constraints, just to name a few. We understand the construction industry and are able to react quickly, and professionally, when a wrench is thrown into the machine. Leola Construction is truly a trade partner. We will help guide you through any, and every, twist and turn.

SAFETY
A construction site can be dangerous if the workers are not properly trained. Leola Construction is fully aware of, and trained on, the OSHA requirements for safety. The well-being of our workers, and everyone that enters our construction site, is our top priority.

DELIVERING A QUALITY PRODUCT
Leola Construction delivers a high quality product, on time and within the budget. At the end of the day, this is what our customers truly desire. Our focus is that the work is done right, on time, and that our customer's goals have been met.

WARRANTY
After homes are closed, our Warranty Department will offer continued support. Leola Construction partners with the builder to ensure quality is upheld throughout the longevity of the homeowner's experience.
Ready to Get Started?
If you are in need of reliable and professional services for your Florida construction project, look no further than Leola Construction. Contact us today to discuss your project requirements and let us show you how we can bring your vision to life. Together, we can create a space that meets your needs, surpasses your expectations, and stands the test of time.