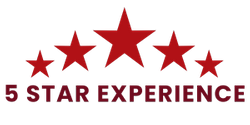 At Leola Construction, we believe that our success is as much a reflection of the community as it is our expertise. That's why we are committed to giving back to the community that has supported us over the years. Our team sees value in being involved in our local communities throughout Florida and takes pride in supporting local organizations and events.
Supporting Local Organizations
We partner with local non-profit organizations in the communities we serve, helping them build and maintain their facilities. We believe in giving back to the community that has given us so much, which is why we support organizations that benefit families, schools, social services, and other community resources.
Sponsorship Of Community Events
We believe in supporting community events that make our neighborhoods and cities great places to live, work and play. We sponsor sporting events, holiday events, and other community events that bring residents together.
Get Started
At Leola Construction, we are proud to be community-minded. We believe that by working hand in hand, we can build stronger communities. We are committed to continuing our support of local organizations and events that make our community a better place. If you have a project or initiative that aligns with our community outreach values, please contact us today. We look forward to giving back to the community!